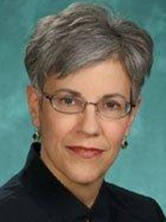 Corporate position

RN, PhD, FACHE

Specialization

Dr. Kathy Scott is a senior health-care consultant, executive, researcher, writer and speaker with expertise
Dr. Kathy Scott is a senior health-care consultant, executive, researcher, writer and speaker with expertise and a proven track record in managing wide-scale change through a robust change model and team approach. Strengths include:
• Complex system analysis, strategic planning & integrated design
• Creating the context for highly reliable organizations (HROs)
• Patient Safety—error prevention, safety management & research
• Executive Coaching and Development
• Disciplined innovation process for transformation
• Fiscal accountability Most recently, as recent System Vice President of Clinical Delivery at Banner Health, Kathy provided leadership and strategic direction across seven states, 22 hospitals, home health and hospice services, and multiple surgery centers. Kathy has served in a variety of executive roles including Regional Vice President of Clinical Services, Chief Operating Officer, Chief Nursing Officer, and Board Member. Kathy is a Fellow in the American College of Healthcare Executives (FACHE) and also serves as board member and secretary of the Arizona State Board of Nursing, member of the National Council State Boards of Nursing Continuing Competency Committee, American Organization of Nurse Executives member, and board member for several not-for-boards. She graduated with a bachelor of science in nursing (BSN) in 1975, masters in public health administration (MPA) in 1990 and doctor of philosophy (PhD) in healthcare administration and organizational systems in 2004. System planning and design accomplishments include: • Design and Implementation of the Innovation Cycle and supporting infrastructure that produced several new prototypes for clinical delivery.
• The development of a $12 million, 55,000 square foot simulation training center for competency-based training to reduce errors and accelerate clinicians' learning.
• The development and implementation of an "e-med-surg model" with remote care technology integrated with a novel multi-disciplinary care-delivery model.
• Oversight and integration of the remote critical-care model.
• The development and implementation of a regional patient placement model that substantially increased volume with an annual contribution margin of $ 60 million across 12 facilities.
• The design and implementation of a professional practice framework and infrastructure to inform and support the clinical professionals across 22 hospitals and promote Magnet readiness—to include role delineation, expert criteria and recognition process, regulatory reporting criteria, standardized clinical competencies.
• Successful planning, design and implementation of multiple new programs including: evidence-based practice standards for clinicians, cardio-vascular centers, oncology center, IV infusion center, chest-pain units, outpatient family birthing center, wound clinic, pre-admission testing programs, observation unit, and an outpatient surgery center.