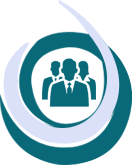 Services
Tim Porter-O'Grady Associates, Inc. provides the full range of consulting services for health systems in the midst of crisis and transformation.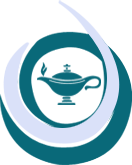 Information
Search here for a "deeper-dive" into resources, information, and links useful in your search for clinical excellence.
Tim Porter-O'Grady Associates, Inc.
is a focused services health care consulting firm. The consulting emphasis of the company centers around providing consulting services for hospitals, community and health care services in the midst of major clinical service transformation and restructuring. Consultants of the firm provide expert services in the areas of governance improvement, strategic and administrative leadership development, shared decision-making models, and crisis and conflict mediation and resolution processes.
The work of this consulting practice centers around a futures discernment and critical systems change model. The shift in structure, clinical practices, and professional behaviors for a highly mobile and transformational community and healthcare dynamic serves as the template for the work of the firm. All consultants operate out of this framework and are committed to assisting community and health services to transition to new models of clinical service and new practice behaviors.
Our range of consulting and mediation services
Governance strategy and role development
Administrative leadership change and competency assessment and development
Staffing systems and acuity models with clinical outcome measures
Management and clinical leadership development programs
Shared/professional decision-making
Group presentations on emerging health service futures topics (challenging change)
Mediation, arbitration, and conflict resolution services and program development
Strategic and professional planning activities in response to pressing environmental, contextual and practice changes