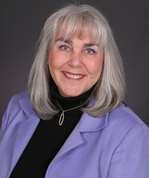 Corporate position

RN, MSN, MBA, FACHE, FAAN

Specialization

Joan Ellis Beglinger has been a professional nurse since 1975.
Joan Ellis Beglinger has been a professional nurse since 1975. She spent 10 years in clinical practice in critical care, 5 of those as a Clinical Nurse Specialist, specializing in the care of patients with multisystem failure.
Joan has practiced for 28 years as a tertiary medical center vice president/ CNO, building expertise in transforming the professional practice environment from traditional hierarchy to shared decision making through shared governance. Highlights of her tenure in administrative roles include achieving designation as the 50th Magnet Nursing Organization in 2002, with two subsequent re-designations, and establishing a $1 million endowment for nursing scholarships in 2012 to facilitate achieving the IOM Future of Nursing recommendation of 80% BSN prepared nurses by 2020.
As a health care leader, Joan has been a champion of advancing the profession of Nursing through investment in the development of the direct care nurse, enabling ownership of practice at the point of care. She is unwavering in her insistence on applying the best available evidence linking appropriate staffing and positive practice environments to exceptional patient outcomes. During her tenure as nurse executive, her organization consistently produced patient satisfaction that exceeded the 90th percentile, exceptional clinical outcomes, high levels of engagement and satisfaction from nurses and physicians and operational excellence. As a member of the Board of Directors of the Wisconsin Organization of Nurse Executives, Joan co-authored the Guiding Principles in Determining Appropriate Nurse Staffing: Standards of Practice for Acute Care in the State of Wisconsin, which remain the standard in Wisconsin today. These standards are based on all of the available evidence on nurse staffing and its relationship to patient outcomes.
Joan has spoken extensively nationally and internationally on a variety of clinical and managerial subjects. Her publications have focused on the development of an organizational culture that supports clinical excellence.
Joan is currently practicing independently, assisting colleagues in the development of professional practice environments that will position nurses for leadership in the changing health care environment. She is a member of AONE, ANA, Sigma Theta Tau, Women Business Leaders of the US Health Care Industry and the ACHE. Joan is a Fellow of the American College of Health Care Executives and a Fellow of the American Academy of Nursing.